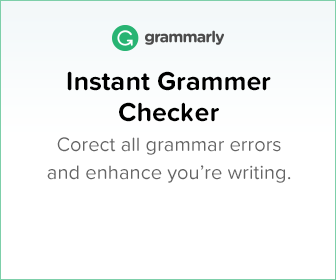 In this post, I'll show you how affiliate marketing works, tools you can use, whether you're a good fit for it, and how it can do wonders for you and your business.
What is Affiliate Marketing?
Affiliate marketing is recommending other people's or company's products and generating an income. Regardless of your niche, affiliate marketing can help you make a commission.
Affiliate marketing is everywhere. You've been probably involved in one without realizing it. If you read blogs and clicked on a link being offered, there's a good chance that the owner of a website where you originally clicked received a commission from your purchase.
The problem is that many people don't understand the beauty of affiliate marketing. I believe that it is an "untapped" online money-making machine. Good thing you're reading this, I know you want to jumpstart your affiliate marketing journey. I'm excited to share with you how it works.
Just to clarify, Affiliate marketing is NOT MLM. It's not "Open-minded ka ba?" (Are you open-minded?)
How Affiliate Marketing Works?
Let's say you recently visited a restaurant, and you liked the food and the ambiance. When a friend asks you a good restaurant to go to, you immediately told him/her that place. Affiliate marketing works like that. You are referring customers to another's product, but it is still your business. So if you have a couple of friends or interactive followers you'll make money fast.
Affiliate marketing is an action-based or performance-based marketing. You find a product you like, promote it, and earn a commission. It's like getting a reward for sending a new customer to the company, but you don't work for the company.
2 Ways to Be Involved in Affiliate Marketing
Product Owner – often referred to as 'advertisers'. Companies may call programs different names such as 'partner programs' or 'referral programs'
Affiliate Marketer – often referred to as 'publishers'. In this post, we'll focus on this part.
10 Reasons Why You Should Consider Affiliate Marketing
You don't need to spend the time to create your own products because those products likely already exist. Just promote it. This makes affiliate marketing a good business model.
You have the access to the audience. Companies usually don't talk directly to their customers except when they encounter a complaint. When your audience trusts you and believes you have their best interests at heart, they will follow your recommendations.
You can earn trust. There are two types of audiences/traffic: cold and warm. Warm traffic knows you, are aware they have a problem and believes your solution may solve their problem. You have to earn trust from your audience first, and only recommend affiliate products that you've used yourself.
A different income stream. Earn while sleeping.
Creates valuable partnerships. Affiliate marketing broadens your connections. You're able to reach out to industry leaders and build relationships with influencers and visitors.
Limited start-up costs. Starting an affiliate program requires some investment of time and finance, but is minimal compared to buying advertising and employing a team of staff or funding expenses to launch a business.
It's scalable.
Customer service is handled by the company, not you.
It can work for ALL stages of business. Even when you're in the infancy, adolescence, or mature stage of your business, you can start with affiliate marketing.
You can get started now!
There are several other reasons why to consider affiliate marketing, whether you are a beginner with a limited budget, or a well-established brand looking for ways of exposing your brand to more people. Affiliate marketing provides the same opportunities for all.
Remember, you can start small and think big.
Wrong Mindsets in Affiliate Marketing
Choosing the wrong products to promote – get products you personally use
Dull promotional strategies – be creative
It's hard to find good products to promote – there are thousands, if not millions of good product to promote, you just have to find it
One and done – don't post an article and then forget it. Be relevant, keep updating your articles.
You have to use shady promotional strategies to actually make money – not true. Be ethical. You can earn without being a liar.
It's too late to get started – it's never too late. Small steps make a big difference.
There's too much competition – Yes. Work smarter. There will always be more and more competition. That's a reality we get to work with.
You need a big following to make it work – Treat everyone the same. However, the larger your fanbase the faster you'll excel.
Affiliate Marketing Mindsets You Must Embrace
I'll be the first to admit, this affiliate marketing stuff can be very overwhelming and HARD to understand. That's why I created these mindsets to help you.
You have to work your butt off and put in the hard work. Work smarter and actually get out there find visitors that are interested in the products you're promoting.
Don't focus on trying to achieve financial freedom and trying to become successful that you'll forget the important things. Always try to make time with your loved ones and take care of your health.
Know where you're getting into. Treat it like a mission. When you're just starting out as an affiliate you're going to have so many struggles. There's so much to learn! You have to figure out everything. That's where many newbie marketers give up.
So, you need to research niches, products and see what's profitable. Thankfully, there are so many tools to help you in search engine optimization, WordPress design, content writing, and the list goes on. Stick with me, I'll tell that with you in a while.
Abu Bakr says it best, "Without knowledge, the action is useless and knowledge without action is futile."
How to Start in Affiliate Marketing
Create a blog or a website. You must be able to post your content somewhere. Click this link to see my guide on how to start a blog
Research the products that are part of your niche and see which ones you want to review.
Join affiliate marketing programs and start creating your content.
Optimize your site using SEO to make it easier to find on the internet. Keep an eye on the Google ranking as you post content.
*If you need a domain name and hosting, I strongly recommend using the same hosting company I do which is DreamHost – Get their latest deal at https://www.whenyoublog.com/go/dreamhost/
Top Affiliate Marketing Programs
Amazon Associates – Amazon is a highly visited, well-known name that people use and trust every day. Every niche is available on Amazon, which is why it's such a good starting point for an Affiliate Marketing venture.
2. Involve Asia – The company started in 2014 in South East Asia and operates an e-commerce focused affiliate marketing platform. Involve manages affiliate programs for hundreds of regional and global e-tailers and brands. Check out this guide: Everything You Need to Know About Involve Asia (+ Shopee & Lazada Affiliate Guide)
3. Rakuten is a leading online store, stocking everything from high-end electronics to pet supplies.
4. Commission Junction (CJ) Affiliate – The company has been in the Affiliate Marketing industry since 1998. With products in every niche, you'd be hard-pressed to find fault with them.
5. SEMRush Affiliate Program – A popular SEO tool that specializes in keyword research, competitor analysis, and Google Ad campaign optimization.
6. ConvertKit is a leading email marketing platform. They are highly recommended by many top names in the email marketing industry.
7. ShareASale has been in business for two decades and they've definitely kept up with the times. The company is reputable and they feature a marketplace full of merchants catering to almost everything you can think of.
9. Revive Old Posts – A tool that helps marketers organize and schedule their posts
10. Awin.com – part of ShareASale
Now, all that's left for you to do is pick a few you like. Do your research. Sign up, pick some products, and then earn yourself a nice referral revenue.
3Ps in Affiliate Marketing:
Personal Experience – promote products you personally enjoy so if anyone asks about your experience, you can easily give your opinion
Here are some questions that you might want to ask yourself when deciding whether this is the right product for you or not:
Would I be using this product myself?
Am I comfortable promoting these products?
Would the majority of my readers be interested in buying this product?
Could I answer questions about the product?
How easy is the buying process for this product?
2. Proof – you must provide evidence that you're using the product. Physical products are perhaps some of the easiest things to advertise. Many marketers make their review or unboxing posts/videos. For information and service products, you must provide great informational value for your readers
3. Promise – You must be able to relay the problem and the problem in your blog. Remember, entrepreneurship is about solving a problem.
According to Pat Flynn, the ultimate secret: Treat these products that aren't yours LIKE THEY ARE YOURS
How Can I Earn from Affiliate Marketing?
Here are few paid options that would certainly help affiliates to promote an affiliate program and earn incredible commissions:-
1. Banner / Text Link Ads – You may get banner or text link ads from your advertisers. Often, banners, text links, coupons, or even descriptions are already provided by the companies. You just have to get the code and paste it on your website.
2. Social Media Ads – You can pay platforms like Facebook and Instagram to create ads. For example, we can see ads on the right sidebar of our homepage. If we click those, we are redirected to a particular website.
3. Pay Per Click (PPC) – This is probably one of the best methods to earn. You may consider Google Adwords, Yahoo! Search Marketing, etc. You should select the keywords carefully, and also include a few long-tail keywords. You can define a daily budget for this program.
Other options would be stickers having your logo on a car or bikes. Or business cards having your website URL. These techniques are effective if executed properly. The fact is that if you want to really earn a good commission, you must do everything to promote the affiliate business.
How to Get Paid in Affiliate Marketing?
Tip: When you apply for a program, they'll ask for your tax information. Fill out the form W-8BEN for non-US residents.
Create a Transferwise multi-currency account. (no fees for setting them up) Receive money with international bank details, and track your transactions with notifications on your phone. What I liked about TransferWise is that they have a fantastic user experience and exceptional customer reviews. You can connect TransferWise to GCASH.
I still use PayPal but the problem is that it can't be linked to Amazon Associate account because it's a direct competitor and their partnership with eBay remains strong. (eBay is also Amazon's competitor.)
The issue with Payoneer is that they have bad customer service, based on my experience. It will take you a ridiculously long time to get a multi-currency account. It's for almost two months, they haven't still resolved my problem. Two months of incompetence 🙂
I'm not discouraging, you can still try making an account with those platforms.
How to Promote Affiliate Links
1. Webmaster Forums/Blogs – You don't need to be a technical expert to promote your affiliate campaign. You just need to have the basic knowledge of your niche. You can check sites like Reddit or Quora.
2. Website/Blog – You can create evergreen posts that will attract readers. It can be a review, comparison, tutorials, etc.
3. Article Submissions – When you've already established your blog, you can reach out to other bigger blogs and ask them if you can "guest post". You may include your info as an author and your website URL. Once approved, your website gets a backlink and they get free content. Quality backlinks help in driving traffic from search engines to your own website
4. Social Networking Sites – Build a strong profile on websites like Facebook, Twitter. Join communities/groups which cater to the same niche as yours. Don't just promote your links. Add value to them. Participate through comments and share their posts.
5. Search Engine Optimization (SEO) – SEO is one of the best methods of driving potential visitors to your website. You must create original, fresh, and valuable content. Do it consistently. You can use a plugin like Yoast to optimize your website.
8. Email Marketing – I would suggest adding an opt-in mailing list on your website. This will allow visitors who come to your website to choose to receive a free newsletter. If they subscribe to the newsletter, then you can easily promote the products and offers.
9. Voucher Codes / Discount Coupon Codes – people want free items. Try to find out if there is any special offer going on in your advertisers.
Best FREE Tools for Affiliate Marketers
Thirsty Affiliates Plugin – geared specifically towards affiliate marketers, this plugin has link cloaking as a key feature.
Answer The Public – listens into autocomplete data from search engines like Google then quickly cranks out every useful phrase and questions people are asking around your keyword.
3. Amazon Affiliate WordPress Plugin – If you sell products on Amazon, and you're using WordPress
4. Title Capitalization Tool – the site also offers a free headline analyzer tool
5. Canva – for your graphic design
6. Monster Insights Plugin – if you're using Google Analytics and you want to integrate it with WordPress
7. MailerLite – one of the fastest-growing email marketing services and my personal favorite! No matter what level of experience you have with email, you'll be able to create professional campaigns, landing pages, pop-ups, automated workflows and more.
8. Pexels is full of high-quality stock images that you can use whichever way you choose.
9. Unsplash is similar to Pexels. It allows you to use high-quality images however you like without having to pay.
10. Grammarly – Best Plagiarism Checker & Proofreader
Bonus: 5 Best Books On Starting with Affiliate Marketing
Russell Brunson's Experts Trilogy (The books are FREE. Just pay for shipping)
Dotcom Secrets – explains the science of sales funnels and how you can use them to build and grow your business online.
Experts Secrets – focused on the art of building a personal brand and how you can use it to build raving fans and loyal customers.
Traffic Secrets -focuses on the most critical traffic of the 21st century: social media traffic.
2. Start with Why: How Great Leaders Inspire Everyone to Take Action by Simon Sinek
People won't truly buy into your product, service, movement, or idea until they understand the WHY behind it.

3. On Writing Well by William Zinsser
A timeless classic for everybody who wants to learn how to write.
4. Entrepreneurial You: Monetize Your Expertise, Create Multiple Income Streams, and Thrive by Dorie Clark
This book will be your hands-on guide to building a portfolio of revenue streams, both traditional and online so that you can liberate yourself financially and shape your own career destiny.
Hopefully, this has given you a taster of Affiliate Marketing. This is just a part of the puzzle. Remember, Affiliate Marketing is a discipline that requires a wide set of skills. Having the right tools is just one click from your computer, you can watch Youtube videos, enroll in courses, and read lots of books. If you do this smart and with consistency, you can bring amazing returns.
Remember, the most important factor is what your audience is going to like.
Thanks for reading! I hope you find this post helpful and valuable. If you did, please consider sharing this post with your friends and fellow bloggers on social networks. Below is a special pin for you to add to your Pinterest Board.