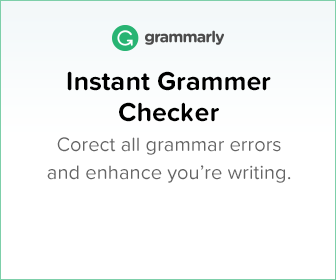 Is upgrading to Canva Pro worth it?
I asked this question to myself too a year or so ago. The free version of Canva offered so much already.
Eventually, I upgraded mine to an annual plan. Is it worth it?
Well, the short answer is yes.
Recently, they announced the latest team promo on Canva Pro! Team players, listen up! For a limited time, only pay ₱649.00/month or $12.95/month whether you're a team of 1 or 5. Plus, get the first 30 days free.
Normally, it cost ₱3,245.00/month or $119.40/month to enjoy full access to all of Canva Pro's premium content. Don't miss this incredible offer. Team up and upgrade to Pro today.
In this review, I'll show you everything you need to know about Canva. I'll let you decide for yourself whether upgrading to Canva Pro is worth doing for you and your business.
Let's get started!
What is Canva and How Does It Work?
Canva is a graphics creation tool that offers much more than designs for logos, social media posts, collages, and banners. The best part is that it doesn't require a degree in design to make beautiful graphics.
It is cheap and easy to use, so a virtual assistant or blogger can instantly make great marketing images and materials for posting.
How to Use Canva for Work?
You can start using Canva for work or Canva free plan by creating a huge range of digital designs within Canva to Here are just a few ideas:
Book Covers
Social media posts (Instagram grid posts, stories, Facebook, Linkedin, and Twitter posts)
Event Invitations – For weddings, birthday parties, charity events, and more
Business Cards
Gift Certificates – design them for holidays, seasons, or all year round.
Yearbook Covers
CD Covers
Digital products (ebooks, planners, and workbooks, etc.) to sell for passive income.
Restaurant Menus
'Fresh' Pinterest pins
Lead magnets – to entice new readers onto your list of subscribers. (Ex. PDF guides, how-to guides, planners, and printables)
Media kits – to visually represent your brand to potential collaboration partners.
And many more.
Canva Free vs Canva Pro
Canva Free
Signing up for Canva is completely free (unless you want to upgrade).
In Canva Free, you get features including 250,000+ free templates, 100+ design types (social media posts, presentations, letters, and more), hundreds of thousands of free photos and graphics, Invite members to your team, Collaborate and comment in real-time, 5GB of cloud storage.
Canva Pro
Whilst the free version of Canva is incredibly powerful, Canva Pro has the same tools yet offers many additional features that can take your design from great to outstanding.
Canva Pro is the premium plan. It is the recommended plan for bloggers and entrepreneurs to save time and streamline their businesses.
Here's a little summary of the extras you get with Canva Pro. Everything Free has, plus:
Brand Kits
Establish your brand's visual identity with logos, colors, and fonts across multiple brand kits
More Canva Stock Photos
More pro audio, video, and elements (75+million)
Get access to folders
Save your favorite photos, favorite templates, mock up designs, Pinterest templates, logos, and brand images.
420,000+ free templates with new designs daily
Stuck for design inspiration? Canva has you covered. (compared to 8000 with the regular version.)
One-click design Magic Resize
Say you've created a square Facebook post, but you also want to create something similar for Instagram, Pinterest, and stories, all of which are different shapes and dimensions.
With Magic resize, you can resize your design to adjust in all social platforms with just a click.
Upload your own fonts and logos
Canva Pro gives you access to 3000 fonts.
If you have a font you want to use specific to your brand, you can also upload it to your brand kit.
Get more upload space—100GB instead of 1GB
Save designs as animations
Perfect for Facebook ads or creating video pins for Pinterest. You can save your design as GIFs and MP4 videos. Video pins help boost brand engagement.
If you want to share designs with a virtual assistant or social media manager, you can only do that with the Pro version.
Remove background
This is super helpful for anyone who uses lead magnets or sells their own digital products.
Content Planner
You can schedule your designs to social media platforms direct from Canva.
Is Canva Pro Easy to Use?
Whether you go for the free or paid version, Canva's drag-and-drop design tool is very simple to use. It allows you to create some epic designs with very little effort.
Find out for yourself just how easy it is to use with this free trial.
Is it worth paying for Canva?
It will depend on where you are with your blog and business right now.
I think Canva Pro will be more beneficial to you if:
You're a Blogger, Affiliate Marketer trying to grow the amount of traffic on your website
You need access to many photos but don't want to pay expensive subscriptions to websites. In Canva Pro, you'll find millions of quality stock images.
You're just trying to save time.
You're trying to grow your email list. If you're an email marketer, you need lots of awesome freebies to 'lure' those visitors to be subscribers.
You're creating digital products to sell
You work with a team – you're a business owner scaling your business and talking to social media managers.
Canva Pro Pricing
If you are in the US, Canva Pro will cost $12.95/month if you pay annually or $9.95 paid monthly.
If you're in the Philippines, Canva will cost PHP649.00/month. The annual plan costs PHP5,988.00.
There is also an enterprise version for large businesses requiring a higher level of control over collaborations.
In the Philippines, Enterprise cost Php1,490/ month, and in the US, it is $30/month.
Canva Free Trial
You can get a FREE trial for 30 days before you commit.
Try out all the features and decide if you will use them. Set a reminder on your phone or calendar to alert you before the 30 days are up.
Canva Pro Teams (Pay for 1, Get 4 Free)
Canva recently launched Canva Pro Teams to give teams the collaboration power they need to eye-catching, on-brand, and impactful designs—even when they can't collaborate in person.
In Canva Pro Teams, 5 accounts/team members can collaborate for the price of one. Your team members can now have their own accounts.
Just pay a flat price whether you're a team of 1 or 5. Hurry, limited time offer.*
Canva Pro Teams Key Features
Better Brand Alignment
With the Brand Kit feature, team leaders can ensure everyone sticks to the same brand vision by uploading key branding elements (like logo, brand colors, and fonts)—and storing them in a single, easy-to-access spot.
Real-time Collaboration
Canva Pro teams enables up to 50 team members to co-create and edit designs, share feedback—all in real-time.
Endless Design Options
Canva Pro Teams has millions of photos and thousands of templates to choose from—offering an endless array of design possibilities to teams.
Improved Communication Features
You can record the presentation and send record edits or a personalized message to other team members through a custom link—no large attachments or lengthy downloads required.
Better Sharing and Security
With sharing and security capabilities, Canva Pro Teams makes it easier and more secure to collaborate on a variety of design assets.
How to Upgrade to Canva Pro/Premium
Upgrading to Canva Pro is really simple.
Click HERE, and you will be taken to a page that offers you a free 30-day trial.
Enter your credit card details, and your 30-day free trial will start straight away.
If you decide to stay with Canva Pro, you don't need to do anything at all.
How to Cancel Canva Pro subscription (Android)
If you subscribed to Canva Pro from your Android device and decided to change back to a free account, follow these steps.
On your device, open the Play Store app.
On the top corner of the screen, tap on your account icon to check if you're signed in to the correct Google Account.
Choose account settings
Click billing and teams, and scroll down to Subscriptions to see your subscriptions in the account.
You can Cancel at the click of a button.
Confirm to finish.
What are the Drawbacks of Canva Pro?
Based on my experience, the mobile app isn't as easy to use as the desktop version. It's still best to create on the desktop. If it's urgent, I will use my phone to create or edit a design.
Despite this, I would still say Canva Pro is worth it!
FAQs
Can I sell designs I make on Canva?
Yes. You can sell any of the designs you create with Canva.
Note: You cannot resell templates that Canva created; you can create your own templates to sell to other Canva users. You need to create your product from scratch or use a template and change the design completely.
No, if you want to share them with friends and colleagues, you will need a Canva Pro account.
Can you pause a Canva Pro subscription?
Yes, if you are on a monthly plan or annual plan, you will have the option to pause your membership and payments.
How long is the mobile app free trial?
The trial period is at 14 days. This is shorter than the 30-day trial on the web version of the app. You'll have access to it on the Android app and vice versa.
Is Canva Pro free for nonprofits?
If your organization is an eligible nonprofit, you can access Canva Pro. Learn more here.
Is Canva for education free?
If you're an eligible teacher and student, you can access Canva Pro. Here's the Canva for Education application.
Can I cancel my Canva Pro membership anytime?
Yes! If you pay monthly, you can stop anytime. However, they do not offer refunds.
Is Canva better than photoshop?
Canva is suitable for anyone, including those without any design skills. Photoshop is more suitable for designers. I also know plenty of graphic designers who use Canva professionally.
Can you use Canva without Internet?
Canva does not work offline without an internet connection. Elements, photos, fonts, and more relies on an internet connection. Nothing can be done within the program without it.
Thanks for reading! I hope you find this post valuable. If you did, please consider commenting; I'd love to hear your thoughts! or share it with your friends. Below is a special pin to add to your Pinterest board.