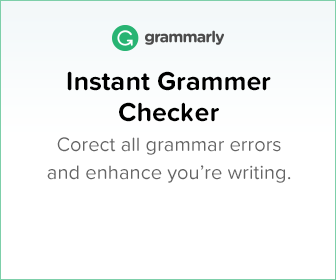 Blogging takes a lot of hard work and dedication. It's not easy to commit so a lot of people give up easily telling they don't have the time and effort to keep posting and making their content.
As a blogger, it is helpful to automate your content calendar, analyze the content and customer insights on your website This is a tiresome task but thankfully, various tools can help, one of them is CoSchedule. This tool has everything you need in one place.
In this post, I'll walk you through the features and benefits of CoSchedule, an all-in-one social media scheduling platform so you can discern if it's for you.
What is CoSchedule?
CoSchedule was introduced in September 2013 in North Dakota. Today, it remains as the fastest growing marketing platform – Ranking #842 On Inc. 5000 in 2019.
It is described as an "all-in-one marketing calendar that brings your content and social media in the same place".
CoSchedule's functioning is a basic drag-and-drop system where you can arrange your content to any date in advance. There are different tabs of various dates on the interface where you can just drag your content and leave it without any concerns.
It can literally do it all. I mean everything. It's like having your own private secretary on one page. This tool saves you both time and money.
How Do You Use CoSchedule?
CoSchedule is a very useful tool for bloggers or WordPress users who need to keep uploading posts regularly. Here are its features:
Calendar
Real-Time Marketing CalendarSee all of your marketing projects in a single calendar. Projects include email marketing, website content, events, and many more.
Task Management & Discussions
Email Marketing
Saved Calendar Views – Sort and see specific teams, projects, or campaigns on your calendar.
Read-Only Shared Calendars – Create read-only versions of your calendar that you can share with others.
Task Templates
Social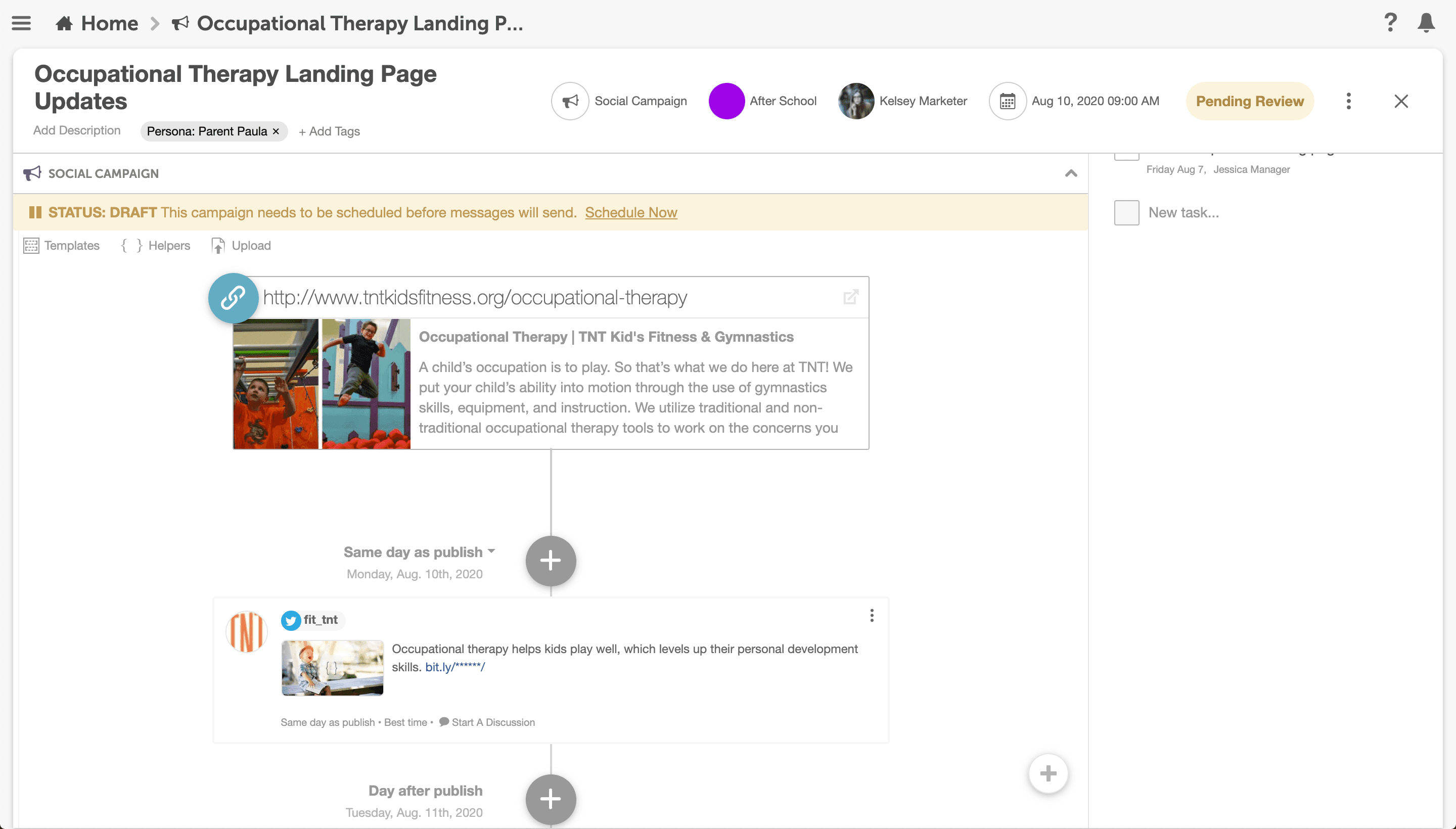 Schedule social media posts from your different profiles with just a single click (Tumblr, Twitter, Facebook (groups too!), Linked In, Google+, and Pinterest.)
Bulk Scheduling
Social Campaign Templates – Create reusable schedules for promoting blog posts, events, or other recurring content on social media.
Social Automation – ReQueue – Saves the posts you write and puts them back into the schedule to automatically appear on your chosen social media platform again a few days or weeks later.
Other features:
Supports WordPress integration
Headline analyzer
Free tools to help with open rates and SEO
Note: The number of profiles you can connect to CoSchedule depends on your subscription plan.
CoSchedule Pricing
Most bloggers will fare well using the Marketing plan, as it has everything you need. This plan is $29/month when paid annually, or $39/month when paid monthly.
This allows connectivity of up to 10 social media profiles. Additional 5 profiles can be bought for $15 per month.
Does CoSchedule Have a Free Trial?
CoSchedule offers a free trial of 14 days for users to test its effectiveness for themselves. What makes it even great is that they do not ask for your credit or debit card number for a trial.
Bonus Free Tools
You can add your blog title and it will analyze it based on the words that you have applied and provides you a score between 0-100.
Do you have low email open rates? Try CoScheduler's free email subject line tester that works similar to the headline analyzer to give you a personalized score.
CoSchedule Social Message Optimizer
The social message optimizer will help you get craft an engaging message to your readers.
What Are the Benefits of CoSchedule?
CoSchedule is easy to use with a simple and effective interface. It can be accessed from both desktop or mobile app.
It is easily one of the best blogging and marketing tools that you can get on the internet. It being budget-friendly makes things even better.
Coschedule also sends you emails regularly. They don't spam your inbox with annoying marketing tactics but they actually do have amazing blogging and marketing tips and tricks, to try some different approaches. These opened my eyes to new ideas.
All in all, CoSchedule is an amazing tool that every blogger and social marketer should consider at least trying once.
What Are the Drawbacks of Coschedule?
Only once or twice I've found one of the links I've included that are not pleasant to the eyes. (Look at my screenshot below). Honestly, this has only occurred not even a few times. Their customer service is great and the problem was easily fixed.
CoSchedule Affiliate
Coschedule does not have a public affiliate program but its referral program is now available for both Blog Calendar and Marketing Calendar users. You will get 10% off your subscription for each buyer you refer. See more details here.
CoSchedule Review
I've used other similar marketing calendars, tools, and services but after discovering Coschedule, it changed how I approached and managed my social media to save me hours of work each week. I highly recommend this to my fellow marketers and small business owners put there.
My favorite thing about it is the usefulness. It's is not just a calendar for you to use to get organized, it actually connects to your social media profiles. Moreover, you can schedule your posts ahead of time so they automatically post for you. You can edit them right up until the set time of the post with no difficulties. And the price is justifiable.
It can be said that CoSchedule is an excellent tool that can help you to get supercharged in your marketing by scheduling your posts according to the best time for posting.
Check out CoSchedule and see how it can support your blogging activity.
CoSchedule Alternative
CoSchedule vs Hootsuite
Hootsuite is one of the top-notch, comprehensive social media automation tools for novices and experienced social media managers alike. It supports 25 social media networks.
SocialBee is another social media automation tool for basic automation and evergreen content recycling. Pricing for SocialBee starts at $19/month for 1 "workspace" and 5 integrated social profiles.