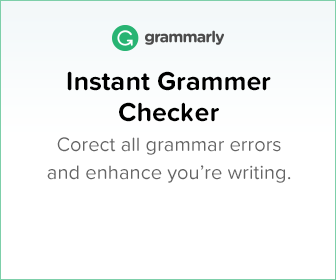 If you're reading this post, chances are that you're a website owner and trying to increase the conversion rate of your site/store.
I'm sure you already know that getting lots of visitors to your blog or website is incredible. But a low conversion rate won't do much good for your business.
Thus, it is crucial to focus on converting your traffic into subscribers because more subscribers > more views > more money. So, your main goal should be: How to increase email signups?
Here, I come up with an answer: OptinMonster
What is OptinMonster?
OptinMonster is the best-looking and best-performing lead generation plugin for WordPress that helps businesses grow their customer base and income. It works with most popular email service providers like GetResponse, ConvertKit, SendinBlue, SendOwl, MailerLite, Moosend, etc.
What most website owners do is that they display beautiful subscribe forms on their site and just leave it, expecting their list to grow. But it won't work.
Experienced website owners know that creating forms isn't enough, you need to track your conversions, split tests to get better results, and more.
Related Post: How to Create Coupon Popups On WordPress In Under 10 Minutes
Exit-Intent® Technology
OptinMonster's Exit-Intent® Technology is a behavior-based feature that tracks and observes the movements of visitors. This technology recognizes when visitors are about to leave your site and abandoning their carts. It shows these visitors pop up window with a targeted marketing message (ex. "Get Discount" or "Subscribe") just before they're gone forever.
The ugly truth is that an estimated 70% to 96% of the visitors abandoning your site will never return. Despite these disheartening statistics, you can definitely turn more of your traffic into real sales with Exit Intent.
Using this technology, publishers can see 200 – 600% increase in email signups of their visitors.
OptinMonster's exit-intent popups work on WordPress, Shopify, Magento, BigCommerce, Drupal, Joomla, and basically all types of websites.
How OptinMonster's Exit-Intent Technology Benefits You?
Exit-Intent® for eCommerce (Shopping Cart Abandonment)
You must show your visitors a clear selling message such as discounts or free shipping to persuade them to view and buy your products. If this attempt does not catch their attention, they will leave and you have no chance of a sale. You need to repeat your message or give something more engaging to catch them back and ensure a successful purchase.
In this case, you may want to convert a visitor into a high-value buyer.
OptinMonster's exit-intent technology will detect your shopper behavior. And, once they are about to go, you can show targeted campaigns to the user like special discount offers, free downloadable, newsletter subscription, free shipping, etc.
Exit-Intent® for Content Marketing (Lead Generation)
If you are selling online and have not had an email list of potential customers, you are missing out on a large opportunity. A list of interested customers can develop cost-effective and customized email automation strategies.
You will get them back at your site, and turn them into a paying customer. Now, you can move on to sending emails that are tailored to their preference, and chances are they will purchase what you're offering.
With OptinMonster's exit-intent technology, you can show targeted campaigns to the user like watching or reading positive reviews and testimonials, asking them to give feedback through surveys. direct them into new products or tools, signup for your webinar, free consultation call, and more.
Now, it has been clear what this technology is. Now, let's move to the next step.
Related Post: Easy How To: Improve Core Web Vitals with Speed Reports
How to Activate OptinMonster's Exit-Intent Pop-up
Before you start,
You need a Pro or higher subscription.
Exit-Intent can be applied with any popup type campaign (e.g. Lightbox, Fullscreen, Floating Bar, and Slide-In). It cannot be used with Inline campaigns.
Exit-Intent is one of the most powerful campaign triggers, boosting conversions by 2x or more.
To activate OptinMoster's Exit-Intent, go to the Display Rules tab in the campaign builder.
Then Add a rule to your ruleset and choose exit detected from the dropdown.
Next, you need to choose the device (the default is desktop devices) on which you would like to target the campaign.
Now, based on your need, select the sensitivity for your campaign. Choose from Low, Medium or High sensitivity.
The sensitivity correlates with a specific pixel value on the sides of the browser window. Meaning, when the visitor is that specific pixel away from exiting the browser window, it triggers the appear of the campaign pop-up.
The pixel value for each setting is as follows from the sides of the browser window:
Low: 1 pixel
Medium: 50 pixels
High: 150 pixels
For mobile devices, the sensitivity is referred to as:
Low or Medium: triggers when the user scrolls up the page.
High: triggers when the user clicks the back button OR scrolls up the page (whichever happens first).
The default is Medium.
Once you are done with these settings, click on Save. It will activate your OptinMonster's Exit-Intent campaign.
Wrapping Up
Now that you have known how exit-intent technology is powerful on your website, you should start implementing it on your store right now to boost your business growth. Strategies for your marketing depends on your goals. When it comes to me, the most powerful plugin for enhancing conversion rates and sales is OptinMonster.