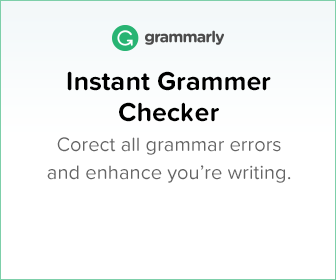 If you've been following me for a while, you'll know this is my third website. I'm often asked by friends what it takes to build a successful blog. So I've put together this easy step-by-step guide to help aspiring bloggers start and manage their blog.
My goal is to help beginners understand everything from choosing a niche, how to set up a log, how to write, and how to earn.
Click here to read the Tagalog version
Step 1: Discover your 'Why'
One of my favorite books is 7 Habits of Highly Effective People by Stephen Covey. These are seven actual habits that real people have used anywhere in the world to achieve real success. The second habit that was mentioned is "Begin With The End in Mind." Meaning, before starting an activity, you must know your end goal.
Everything we do in life produces a result, so the key question is "What result do I want to produce?" You must ask this question when starting a blog. Know the direction you're going, so that when time gets tough, you don't give up.
Having an end goal from the start is important. Obviously, just "earning some cash" isn't enough.
I listed out possible end goals if you're still trying to figuring it out:
Inspiring people and changing their lives for the better
Improving the ability to write
Creative outlet
Meeting new, like-minded people
Gain marketable skills (ex. WordPress design, SEO, content management)
Earn passive income – This is probably the one point you're most interested in. It's possible but the road is not easy.
Step 2: Choose Your Niche and Blog Name
Finding a niche means carving out a unique spot where you can thrive. Your niche must be: something you're passionate about, solves a problem, not too much competition.
Things you must remember in coming up with a blog name:
The shorter, the better
Be creative
Pick a name you're willing to stick for at least a few years (branding)
Avoid hyphens – they make your name harder to remember
Tools can help: Namecheap Name Generator
What else to consider?
Who is your audience?
Always think when you are producing content: "Would my audience like this?"
Step 3: Choose your Blogging platform
You can start a blog for free. There are numerous free blogging platforms out there: Wix, Squarespace, WordPress.com
When I started blogging in 2015, I used the free version of WordPress.com, but when I decided to make blogging a valid business, I know it won't work. I had to pay for my platform.
With my experience, I can tell you one thing for certain. The best domains are professional and elicit trust from readers and followers.
Google won't do well if they have a domain name like google.wordpress.com. It's not professional.
So, I recommend you use WordPress.org and then get website hosting elsewhere.
But first, you must know that there are two WordPress platforms – WordPress.com and WordPress.org. Many beginners do not know this, which leads to a lot of confusion.
WordPress.org gives you total control over your site. Unlike WordPress.com, with WordPress.org, you can do anything you want with your website and customize it as much as you wish.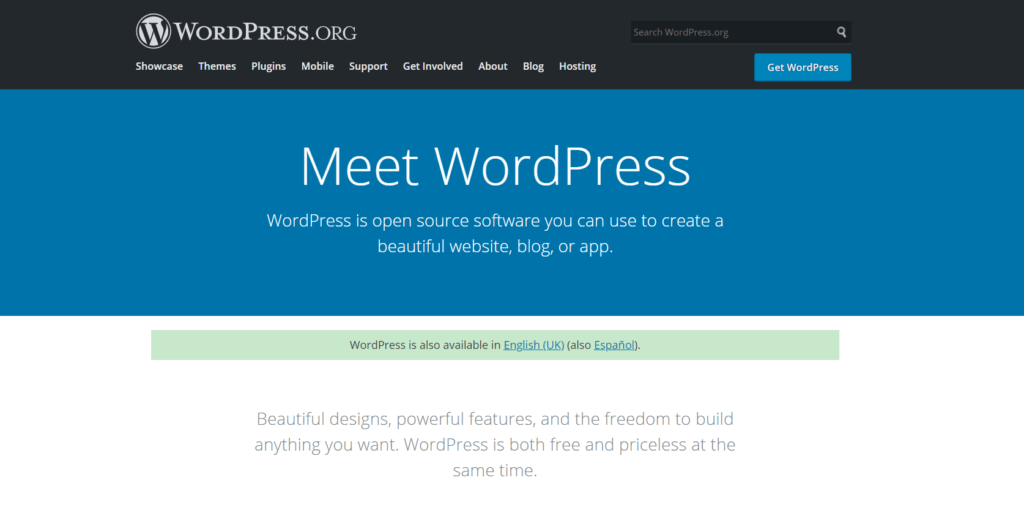 Step 4: Get your Domain and Hosting Account
After choosing a blogging platform, you need to have a domain name and hosting provider.
Domain is your address on the internet. It's how people find you online.
Examples of domain are: Google.com / Facebook.com / nameofyourblog.com
My preferred domain name provider is Namecheap. I bought a 3-year domain name in Namecheap for just $27 and several domain names from them. One thing I liked is that they have great 24/7 customer service and they're way cheaper. They also offer free WHOIS privacy protection with every domain purchase.
Here's a guide on how to do it with Namecheap
Web hosting is the actual house that addresses points to. This is your property.
Why do we need web hosting? A web hosting company makes it possible for your website to be accessed by everyone on the web. This is a space where you store your website files.
When you choose a hosting service, there are a few important things to pay attention to:
Support – one of the biggest factors you must consider when choosing a host. In case you've encountered any problem, the tech staff is there to help you
Backups
Cost
WordPress Integration
Server Power/Speed – a site that loads slowly is annoying
I do self-hosting at Dreamhost because they are one of the web hostings recommended by WordPress.org. Some features of Dreamhost include 24/7 support, free SSL certificate (to keep your website safe), an unlimited number of email addresses, 1-click install for WordPress, and other popular web apps like Joomla! and others.
Click this link if you want a $50 discount on shared hosting
Do I Have to Buy a Domain and Web Hosting Together in One Company? or Can I Buy Them Separately?
You can also buy both the domain and hosting from the same company. You will not have to change domain name settings.
In contrast, if you purchase them separately, you will have to point your domain name to your web hosting company by editing its DNS settings.
Personal preference, I keep my web hosting and domain registrar separated.
Tips
Use ".com" TLD as much as possible because people are most familiar with it.
You can also create your own free and professional email address with your domain and web hosting companies. For example, my email is [email protected]
Step 5: Select your Blog Theme & Design
Key aspects of a theme you should consider
Mobile responsiveness – ensures your website displays correctly regardless of the device on which it is viewed
Loading time optimized – a slow page speed will negatively affect your website
Page Speed – a measure of the amount of time it takes for the content on your page to load.
SEO optimized -ensure that your website is visible on search engines like Google, Bing, Yahoo!
Beautiful designs
Easy customization
Prompt tech support
Beginner-friendly
My theme provider is Astra Theme, they have FREE beginner-friendly themes that are easy to install and set-up. You can do lots of customization, they are mobile-friendly, and SEO optimized. They met all of the criteria I've mentioned and provided helpful and responsive customer service. They are just the best! I'm not kidding.
Step 6: Create Your Essential Blogging Pages
About – must contain your intent and story. This will help your readers understand you're a real person and that they can trust and connect with you.
Contact – another absolute requirement when starting a blog. As your blog grows and you begin to develop a following, a simple contact page can bring many different opportunities your way.
Privacy Policy – This is an absolute requirement. Privacy Policy tells visitors how you are handling their data.
Now I know, you probably don't want to hire a lawyer and pay and I completely understand that. That's why there are tools like this one that allows you to create a privacy policy without any cost.
Terms of Use – (also known as terms of use and terms and conditions) are legal agreements between you and your reader.
Affiliate Disclosure – contains a statement that informs your readers about product placements in your blog telling them that you're being paid to make recommendations.
And that's it. Nothing else is essential.
Step 7: Read and Write Posts
Commit to writing 5 blog posts yourself. Do this to develop your brand voice and understand exactly what it takes to create evergreen content. Evergreen content is content that will still be relevant 2-3 years from now – it never goes out of date.
Don't get distracted, this is your #1 focus right now.
To check grammar errors, you can use a free version of Grammarly to proofread your work.
Use Title Capitalization Tool. It's free.
I recommend you use Coschedule for scheduling your posts. It will help you organize blogs, social media, and more. It's super easy and affordable + it comes with a free headline analyzer.
For graphic design, I recommend Canva Pro. Click here to get your free 30-day trial
Remember to use keywords, be engaging, and include book information. The goal of any blogger is to provide value. Here are some keyword tools: SEMRush Keyword Magic Tool, AnswerThePublic
Step 8: Claim Social Media Profiles
Claiming your profiles protects your brand. If you're a beginner, focus on one platform first because your main focus needs to be on the content that you create. Don't try to be everywhere.
Know what makes content spread virally. One of the best books I've read on producing viral content is Contagious by Jonah Berger. I recommend you embrace Pinterest because you can gain organic traffic even if you're a newbie.
Aside from social media you also need to add Google Analytics and Google Search Console access to your blog. These tools will help you understand who the people are visiting your site, what's your most popular content, and where your blog visitors are coming from. The good news is they're free.
Step 9: Build Your Email List
Email marketing is a great source of traffic and selling your products. Even if you're a beginner, you must start building a 'tribe' of raving fans. All you have to do is write daily and promote good offers.
Building a list is free. It will serve you when all platforms crash.
I've been using SendinBlue and ConvertKit (for my other blog) to build new forms and landing pages to grow my email list as a creator.
Step 10: Start Monetizing
Affiliate Programs
This is the fun part about blogging. Even though it takes a long time to get here, making money from blogging is one of the most gratifying things you can possibly do. Here are some of the highest paying Affiliate Marketing Programs:
Amazon Associates – One of the biggest affiliate programs on the planet. You can get links on literally everything.
Commission Junction (CJ Affiliates) – It's the go-to place to find offers from various vendors.
ShareASale.com – Shareasale has, even more, offers to choose from than CJ Affiliate (6000 to 3000).
Awin – part of ShareASale
But remember, your primary focus now is not to make a ton of money but to grow your blog and start to get traffic. By doing so, you'll be able to make passive income from people who are visiting.
This blogging stuff/affiliate marketing is not a get rich quick type of business. It takes a lot of diligence and consistency to succeed.
Bonus: 5 Best Books On Starting A Blog
Secrets Trilogy by Russell Brunson (They're FREE, just pay for shipping and handling fee)
Dotcom Secrets explains the science of sales funnels and how you can use them to build and grow your business online.
2. Expert Secrets is focused on the art of building a personal brand and how you can use it to build raving fans and loyal customers.
3. Traffic Secrets explains how to know where your audience is congregating online. It also teaches newbie marketers how to encourage the right customers to gravitate towards you.
4. One Page Marketing Plan by Allan Dib reveals a marketing implementation breakthrough that makes creating a marketing plan simple and fast. You can find the book on Kindle and Audible.
5. E-Myth Revisited by Michael E. Gerber dispels the myths surrounding starting your own business and shows how commonplace assumptions can get in the way of running a business. Find this on Kindle or Audible.
Thanks for reading! I hope you find this post helpful and valuable. If you did, please consider sharing this post with your friends and fellow bloggers on social networks. Below is a special pin for you to add to your Pinterest Board.
Some links may be affiliate links. We may get paid if you buy something or take an action after clicking one of these. As an Amazon Associate, I can earn from qualifying purchases. Read our privacy policy for more information.
By using the affiliate links, you are helping support the website. Thank you.