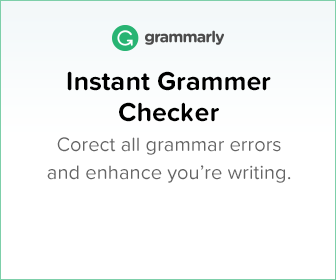 To improve your digital marketing campaigns, an SEO tool is a requirement to help you remain ahead in the competition. One of the best among SEO tools is Mangools. Whether you're a newbie or experienced blogger or a small business owner with a limited SEO budget, you can get a lot of value in this tool.
For just $30 a month it gives you access to 5 SEO tools for keyword, backlink, and website analysis. Mangools also offers a Chrome and Firefox extension that can be accessed with a paid subscription.
In this post, I'll tell you the effectiveness and applicability of Mangools, as well as how you can get a free 10-day trial.
What Is Mangools?
Mangools is an affordable 5-in-1 SEO toolbox that offers functionalities. While some are more well-known than others, the tools can be used either in combination or individually for the best results. These tools are namely:
KWFinder – Keyword research
SERPChecker – search engine results page analysis
SERPWatcher – rank tracking
LinkMiner – backlink analysis
SiteProfiler – SEO insights and metrics
These tools is very simple to get started with and does not require extra installation. They come together as a bundle and can't be subscribed to individually.
Let's take a closer look at this SEO toolbox and see where it stands in comparison to other popular SEO tools.
KWFinder
KWFinder is the most popular premium feature of Mangools. It is utilized by big companies like Airbnb, Alexa, Skyscanner, Adidas, and Retailmenot.
KWFinder will allow you to find keywords that have high volumes and will also be relevant to the niche of your blog or website. It works pretty much like any other keyword tool of there. You begin with typing in the keyword and get related data such as trend (search volume trend over the past 12 months), search volume, CPC, PPC, keyword difficulty, and more.
Other KWFinder's most valuable features are: finding long-tailed and niche keyword opportunities, analyzing competitor keywords and rankings, using Google Suggest algorithms to pinpoint the suggested searches and predictions for your keywords.
Compared with other market competitors like Ahrefs and SEMrush, Mangools' volume of keyword suggestions is slightly lower. However, Mangools' keyword tool also provides you with parallel topics.
SERPChecker
With SERPChecker, you can see what's the SEO authority of the ranking websites and their strong and weak points, see what your competitors rank for, identify the impact of rich snippets on the CTR. The platform focuses primarily on localized results, an essential part of any SEO strategy. You can analyze localized search results in any location, whether you need to look at a search in a particular country, county, or city.
You also get to see trust low and domain authority of top-ranking sites.
SERPChecker lets you track all instances where your site appears in a SERP feature and the traffic you have received as a result, such as:
Featured snippets
Carousels, e.g. video, images, and products
Image packs
Map packs
Events
News stories
SERPWatcher
SERPWatcher, just like any other tracker tool, provides you with a list of keywords to be tracked to help you trace the overall progress of your keywords as they rise the rankings.
SERPWatcher's comprehensive features enable you to closely monitor as many or as few keywords as you need to; the tool offers you the option to track keyword 'tags' locally, on mobile or desktop.
Similar to the other tools, Mangools' SERPWatcher dashboard presents you the data you need clarification on a singular screen.
LinkMiner
LinkMiner is a backlink checker designed to help you understand and make use of your competitors' backlinks to raise your rankings in search engines.
SiteProfiler
Last but not least, SiteProfiler gives you a detailed overview of the key analytics you need in one place. The dashboard shows your domain authority, backlink profile analysis, most popular content, competitor insights, page authority, trust flow, citation flow, Alexa rank, referring IPs, and Facebook shares.
What Are The Perks of Using Mangools?
Best Value for Money
Compared to other market competitors like Ahrefs and SEMrush, Mangools offers the lowest price at $30 per month. It's less than half the price (which is really a great deal) compared to other popular SEO packages.
User Interface
Mangools is very easy to use and offers an aesthetically pleasing user interface. New users won't get lost even with so much SEO information.
Customer Support
Mangools have all the conventional 24/7 support options available. You can contact the employees via mail or live chat.
What Are the Drawback of Mangools?
It's not comprehensive such as the likes of Moz, SEMrush, and Ahrefs.
You can't download the file in a spreadsheet.
Limited free trial
Mangools Pricing Plans
One of the main attractions of Mangools for SEO's is the price. In comparison to more well-known competitors like Ahrefs ($99/month for the basic package) and SEMrush ($99.95/month), Mangools pricing is far more affordable, with subscriptions beginning at just $29 per month.
The company offers three different plans (if paid annually):
Basic: $29.90 – 100 keyword lookups a day with 200 keyword suggestions per search plus more.
Premium: $39.90 – 500 keyword lookups a day with 700 keyword suggestions per search (for 3 users) plus more
Agency: $79.90 – 1,200 keyword lookups a day with 700 keyword suggestions per search (for 10 users) plus more.
Plus you can also get a 10% early-bird lifetime discount when you pay after signup!
Mangools Free Trial
Mangools offers a 10-day free trial which gets you 5 lookups per day with 25 related and 10 competitor keywords per lookup.
While it's not the most comprehensive free trial, it at least gives you a chance to have a quick play around with all the tools before you make a final decision.
How to Avail of the KWFinder Free Trial?
Go to Mangools homepage.
Click on "Start 10-day FREE trial" button.
As said above, KWFinder is a keyword research tool and helps you identify the best keywords by providing you multiple metrics. The other tools will also help you in deciding how to get better results.
Free SEO tools
Browser extension – Extend the power of Mangools SEO package directly in your browser.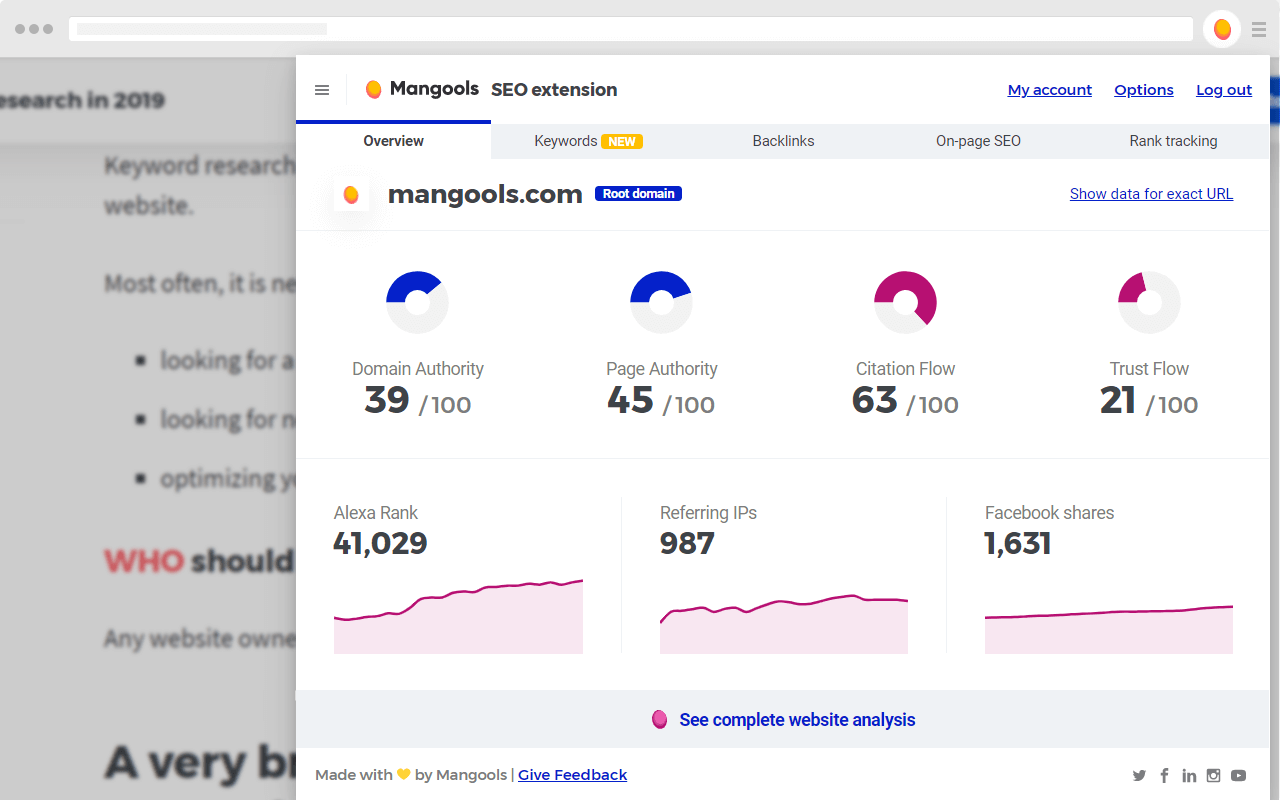 SERP simulator – lets you see the title tag, URL and meta description in the search results as you write them. Just enter your title tag and meta description to see your website's SERP snippet preview.
SERP volatility checker – you can easily track the positions and their overall progress.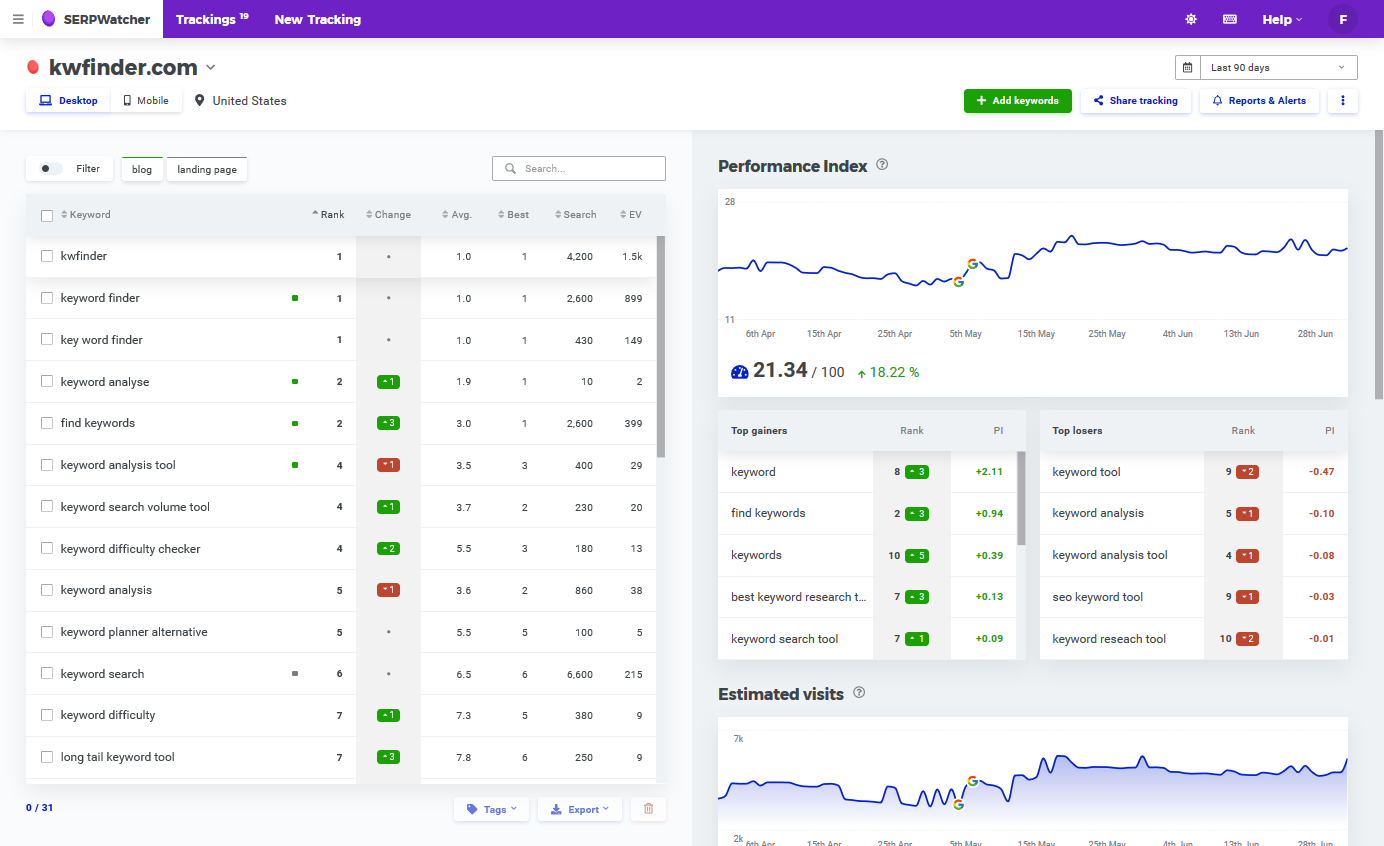 KWFinder Alternative
Looking to compare KWFinder with other keyword research tools? Some of the most popular keyword research tools are:
SEMRush – SEMRush is an all-inclusive suite that will support your SEO strategies. It covers SEO, advertising, social media, content, competitive research, and reporting. (See my SEMrush review here)
AnswerThePublic (Free)– listens to autocomplete data from search engines like Google then quickly cranks out every useful phrase and question people are asking around your keyword.
Long Tail Pro – Powerful and detailed long-tail keyword lookup tool. Try LongTailPro for 7 Days Free
Wrap Up
Evidently, Mangools is a credible and easy to use platform for conducting in-depth keyword research and link analysis. The usability of each tool and the data it provides are straightforward and accurate. Instead of seeking out the data you need, Mangools simply presents its features in a simple interface.
It doesn't matter whether you are a newbie or experienced, if you want more visitors and higher search engine rankings, Mangools is the tool for you. However, be reminded that you need a careful strategy tailored to your site for the best possible results.
Try the Mangools Suite out today with a 10-day free trial and a 48-hour money back guarantee if you upgrade to a paid plan.
FAQs
Is KWFinder Accurate?
While none of the SEO tools can be 100% accurate, KWfinder gives you a complete number of searches that happen on search engines every day. It has been ranked higher in accuracy than many of the other more complex and expensive tools in numerous case studies over the last few years.
What is KWFinder?
KWfinder is a keyword research and competitor analysis tool developed by Mangools.
What is KWfinder Free Trial?
KWfinder gives you 10 days free trial with limited features so you can try it before purchasing.
How can you use Mangools? 

Mangools has five unique tools that come together as a bundle to support your SEO journey. With Mangools, you can do keyword research, track your rankings, analyze your backlinks, check your SERPs, and see your site's overall performance. 
What is Mangools?

Mangools is an online marketing tool created to aid you to monitor your progress in your SEO. It contains five data-driven tools that support you to observe and analyze data from multiple sources and sites to strengthen your SEO strategy. 
How do you use Keyword Finder?

You can use Keyword Finder to find keywords that you can easily rank for. Enter your potential keyword into the search bar and see the difficulty and search volume of each keyword, as well as suggested keywords and SERP position. 
Is Mangools free? 

Mangools offers a free 10-day trial, with no need to register a credit card. Mangools has a range of price plans starting at $29 per month (if paid annually).
Which is better, Mangools vs Ahrefs?

Mangools is one of the most affordable SEO tools in the market, focusing on increasing the data capabilities of its five tools while Ahrefs is more sophisticated and comprehensive in its functions.
Thanks for reading! Comment below, I'd love to hear your thoughts! Below is a special pin for you to publish on your Pinterest board.
Some links may be affiliate links. We may get paid if you buy something or take an action after clicking one of these. As an Amazon Associate, I can earn from qualifying purchases. Read our privacy policy for more information.
By using the affiliate links, you are helping support the website. Thank you.