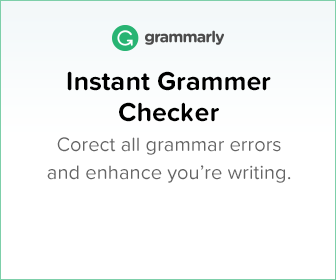 Are you interested in money-making online just by promoting some brands?
There's no better time to start earning passive income in your blog than right at this moment.
There are several ways to make some serious money with your blog. One of them is Affiliate Marketing; it is perhaps the easiest method, especially for newbie bloggers and those who prefer something easy to start.
Even if you don't have a huge amount of traffic in your blog yet, you can still make a pretty sum with affiliate marketing if done correctly.
Here, I have an exciting offer for you. Have you heard about ShareASale Affiliate Program? Yeah! This popular Affiliate Marketing Network has over 3,900+ Affiliate Programs. You can choose from 40 different categories, such as web hosting, computers/electronics, clothing, and online dating services.
So how shall you be benefited from ShareASale?
I will walk you by creating an approved ShareASale affiliate account and starting earning passive income in this tutorial.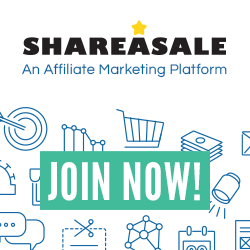 What Does It Mean to Be an Affiliate
Affiliate program here means getting partnered with the company and generating sales for them. You will have to paste the affiliate link or banner to your blog and make people buy. When a user purchases from your links, you'll be provided some commission.
One of the biggest affiliate programs on the Internet is ShareASale. The company has been in operation since 2000 and was one of the first online affiliate programs. You can use it to find products to promote and earn a commission for each referral.
Put simply, ShareASale works as an intermediary between affiliates and merchants:
Advertiser/Merchant: An individual or company who owns the product. Other names owner, seller, brand, retailer, creator, vendor.
Publisher/Affiliate: An individual or company promotes and sells the advertiser's product through a platform like a website/blog.
Other terms you will come across:
Affiliate network: A company that acts as the middle man between advertisers and publishers, providing a platform for publishers to sign up to affiliate programs of their choice. You may also hear them referred to as an affiliate marketplace. (Ex. ShareASale, Involve Asia, Awin, CJ Affiliates)
Customer: The person who ultimately buys the product. Other names include buyer or client.
Cookie – a small bit of information that travels from a browser to the webserver. 
Any person can join this program for free.
Whether you're a YouTuber in the field of Digital Marketing and blogging, this is the right platform for you. Yes! If you are a blogger, then this program is highly beneficial for you to make huge money.
You need to have a website to apply for an affiliate account. The process of creating an account with ShareASale is pretty easy and straightforward.
If you don't have a website yet, follow this step-by-step guide.
To become a qualified affiliate member, you have to complete a simple 5-step affiliate sign-up process. Let's get started.
Step 1: Create a ShareASale account.
Go to ShareASale.com, click on Affiliate Sign Up.
On the homepage, click the "Affiliate signup" button at the top right corner.
A signup form will pop up to fill out your login information such as username, new password, and country of residence.
Once you complete the information, click the "Move on to step 2" button.
Step 2: Fill in your website information
This is an essential step as the merchant will decide whether to approve/reject your application to join their affiliate programs based on your primary website.
Answer a few questions about your website. Check the box that applies to you.
Primary Website = The website you will utilize for Affiliate Marketing.
PPC = Pay Per Click. If you utilize PPC, such as advertising on Google, Facebook, etc., you should check this box.
Select "Yes" if you utilize coupons at all – this includes content blogs with a coupon tab or section.
Step 3: Enter your email address
Note: It's better if you give your Professional Email ID like for example, if your Gmail ID is "[email protected]," kindly convert it into a professional email address like "[email protected]"
This will increase your getting application approve very faster.
Most web hosting companies like Dreamhost and Bluehost will give you a free option to create an email using your domain URL, though some of them will charge you a fee.
Step 4: Your contact information
Next, fill in your contact information such as name, address, payment details.
Write a concise and quality description of your website. This should be anything that might help Merchants make a decision about an application to join their program.
Step 5: Your payment information
The last step is to choose your payment method. You can choose to accept payment via check or direct deposit.
Click "Complete sign up" to submit your application.
Filling out the application itself will take about 5-7 minutes. Once the application is complete, you'll receive an email from ShareAShare; click on the confirmation link. This could take 1 to 3 business days, depending on the type of application you fill out.
And that's it. Next step, you'll need to find some amazing products to promote to your audience.
Once your application is approved, follow the steps below to find a product related to your niche.
Go to the ShareASale website, click "Affiliate Login" and enter your login details.
On your dashboard, navigate to "Merchants" then click "Search for Merchants".
3. If you're looking for a specific merchant, simply enter the name in the search box and click "Search".
If not, you can browse through the categories or enter a keyword into the search box.
4. The merchant will appear in the search results, and click "Join Program."
5. Read and agree to the program agreement; click the checkbox, then click "Join this program."
Now, wait for the email notifying you of your approval!
ThemeIsle WordPress Themes – Developer of Premium WordPress themes, templates & plugins. They are the creators of Hestia and Neve's top WordPress popular themes. 55% commissions and a 90-day cookie for conversion tracking.
Feed – Generator of Privacy Policy, Terms & Conditions, EULA, Disclaimer, and more. Sale Commission 50%
SEMrush – SEMrush offers solutions for SEO, PPC, content, social media, and competitive research. Fortune 500 companies use SEMrush. Earn up to $200.00 Per Sale. 120 days of cookie life
Tailwind – Makes scheduling content to Pinterest and Instagram so easy. Earn 15% per sale.
Grammarly, Inc. – Grammar checker tool. You can get a $25 Activation Bonus by just writing content in your blog describing Grammarly and their services, just like how I have done in my blog.
MonsterInsights – The best Google Analytics plugin for WordPress with over 2 million active websites using the plugin. 20% per sale.
LongTailPro.com – A tool that provides best keywords to rank in search engines like Google. You make commissions upward of 30% on every sell.
WP Rocket – A premium WordPress plugin that makes websites load fast easily. Below is the commission structure:
Single plan sells for $49 – you earn $9.80
Plus plan sells for $99 – you earn $19.80
Infinite plan sells for $249 – you earn $49.80
SeedProd – the #1 coming soon and maintenance mode plugin for WordPress. Earn 30% per sale.
OptinMonster– Lead generation software for marketing agencies, bloggers, eCommerce websites, and all small businesses. 20.00% Per Sale. 45-day cookie.
Namecheap – leading ICANN accredited domain name registrar and web hosting company. 30.00% Per Sale, 30day cookie
MailOptin – the ultimate lead generation, customer acquisition, and email marketing/automation WordPress plugin to grow and engage your mailing list. 20% Per Sale. 30-day cookie.
To start promoting a product, you'll need to add link or banner to your blog.
On your dashboard, hover your mouse over "Links" and click "Get a link/banner".
You'll see a list of approved merchants.
On the Get Links page for an individual Merchant, as a member of their program, you have the ability to grab any text link, banner or product provided.
Remember that you can always create a custom link if they don't have what you are looking for!
Once you have chosen the creative you'd like to place on your website (a banner in this case), simply click it to get the HTML for that specific creative.
After clicking on the creative, a box will appear with the HTML for you to easily copy and paste to the back-end of your blog or website. How easy is that?!?
ShareASale has a minimum threshold of $50.
Payments are sent via Check, Direct Deposit, or Wire. Generally, payments are sent out on the 20th of every month, for the previous month's commissions.
After you reach the $50 minimum payout, you will receive your commission in your bank account.
Related Post: Everything You Need to Know About the Involve Asia Affiliate Program
I have been into ShareASale for a long time, and trust me, it's one of the easiest networks to apply for.
By being a huge affiliate network with over two decades, ShareASale is not a scam. It's one of the best choices when you're trying to get your website on affiliate marketing.
It can be very much worth it if you put in the time and effort. On the other hand, if you promote an affiliate link hoping it makes you a million bucks, good luck. Affiliate marketing is not a get-rich-quick trap.
I would suggest you all sign up for ShareASale and its affiliate program to get the best service and earn huge money from the internet world.
I'll leave here the link:
Thanks for reading! I hope you find this blog helpful and valuable. If you did, please comment; I'd love to hear your thoughts! Or share it with your friends. Below is a special pin for you to add to your Pinterest board.
Some links may be affiliate links. We may get paid if you buy something or take an action after clicking one of these. As an Amazon Associate, I can earn from qualifying purchases. Read our privacy policy for more information.
By using the affiliate links, you are helping support the website. Thank you.