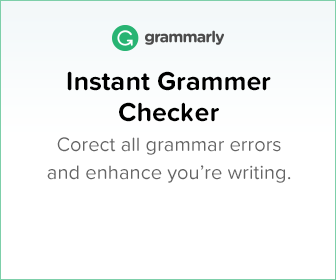 This post contains affiliate links. If you use these links to buy something we may earn a commission. Thanks.
As a growing entrepreneur, posting to Instagram can be time-consuming as you have to discontinue your work to schedule posts. Other life commitments may get in the way and prevent you from posting to Instagram at the best times.
Luckily, there's Tailwind for Instagram that makes scheduling Instagram posts and stories easy. Click here to start your free account.
With this tool, you can easily schedule posts and increase your visibility by posting at the most effective time. It also optimizes your hashtags which can boost your reach dramatically.
In this post, I'll share with you how to use Tailwind for Instagram for massive growth. Let's start!
What is Tailwind?
Tailwind, also called Tailwindapp, is a Pinterest and Instagram scheduler and analytics tool.
The company's mission is to 'make world-class marketing easy for everyone and is partnered with Pinterest, Instagram, and now Facebook!
You can use this Tailwind if you are a blogger/influencer or a website owner trying to increase traffic.
Related Post: How To Use Tailwind for Pinterest to Grow Your Blog Traffic
Tailwind for Instagram
Instagram is indeed a hugely popular and widely used social media platform.
That makes it a great opportunity for businesses, entrepreneurs, and bloggers alike for substantial growth.
With the help of Tailwind app, you can have an amazing content to share and schedule on your Instagram account.
Here is the step by step guide for you to understand how to make use of Tailwind for Instagram posts.
How To Set Up Tailwind For Instagram
To be able to schedule posts, you have to connect Tailwind and Instagram. After signing in, you are ready to schedule your posts.
Connecting your accounts may be annoying, but it will save you a ton of time in the future.
Creating Instagram Posts on Tailwind
In the middle of the screen, you can see your Drafts and Scheduled posts. Right next to 'Your Post' is 'Create New Pin'. You can click on this and upload your own photo or choose a stock photo to create your first post.
You can also use the Tailwind Create to design your posts.
Tailwind is packed with useful features that will help you to improve your post. In the post editor you can:
Change the format of your image
Create a phone reminder to manually publish your post
Enter your post caption and get help for better captions
Add hashtags and get suggestions for more powerful hashtags
Add your Smart.bio link (see below)
Cross-post to Facebook and/or Pinterest
Select a time for publication
Using the Hashtag Finder
When you enter the caption, you would be shown the suggested hashtags. Choose a mix of various hashtags from here if you haven't already decided on the hashtags for the post.
Hashtag finder lets you:
Find Intelligent hashtag recommendations unique to every post
Auto Post your Instagram content, adding hashtags to the 1st comment in seconds!
Save top-performing lists, then add fresh tags on-the-fly
You can create a list and save hashtags that you regularly use with the help of Saved Hashtag List. Next time just click on Saved Hashtag List, and voila! You are good to go!
Scheduling Posts
Scheduling posts is the core function of Tailwind for Instagram.
Learning the ins and out of a new tool can be a bit of a learning curve, but the good thing is Tailwind leaves you in control of your schedule.
You can determine how often you want to post and during what time frame. Consequently, Tailwind will find the optimal time for your posts to be published to maximize visibility.
You can add a location to Location Tagging if your post or image relates to a particular place.
Instagram Analytics
One powerful tool of Tailwind is its analytic insights. This section gives you information about your performance regarding your followers, comments, likes, and posts.
You can also look at the performance of individual posts and compare posts to each other. This means you can easily find out which posts perform well and what you should post more of.
Smart.bio
Smart.Bio is yet another feature of Tailwind. It allows you to directly display the link to your website in your Instagram bio.
Users can find your websites much more easily and thus increases your website's traffic.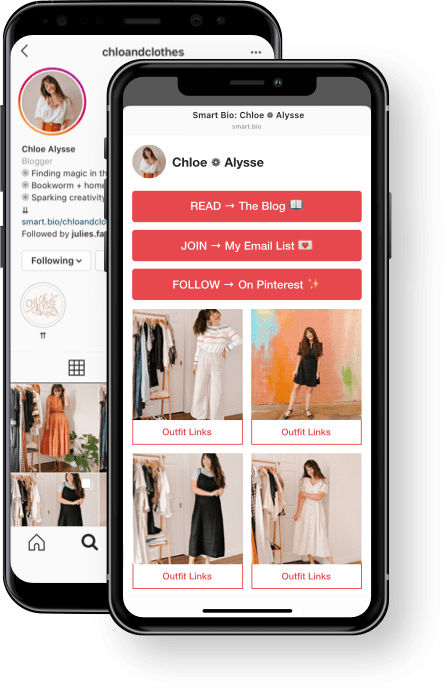 Pros and Cons of Tailwind for Instagram
Tailwind is a great tool for influencers and business owners. It lets you:
Schedule posts to save time and allows you to focus on other aspects of your business
Beautiful user interface
Tailwind provides an easy tutorial for new users
Increase your reach due to improved hashtags and posting at optimal times
On the other hand, there are not many disadvantages.
Connecting accounts is troublesome but will save time in the long run. The user interface looks difficult at first, but Tailwind leads you through the process of scheduling posts by providing tutorials.
Tailwind for Instagram Review
Using this tool will save you lots of time and the hassle of manual posting. Tailwind will automatically suggest the optimal times for posting and provide you with useful hashtags, boosting traffic.
If there's anything that I missed that you have learnt from using Tailwind, do share in the comments!
You can sign-up for a free acount with Tailwind here.
Frequently Asked Questions About Tailwind for Instagram
Does Instagram allow scheduled posts?
Yes! Tailwind for Instagram is a great tool to schedule posts. You can create the content in one go, and you are good for a week or a month.
How often should I post on Instagram?
To have consistent traffic, posting consistently is very important to keep your followers active and engaged. You should be consistent with your posts and provide value to your followers through your post.
Some links may be affiliate links. We may get paid if you buy something or take an action after clicking one of these. As an Amazon Associate, I can earn from qualifying purchases. Read our privacy policy for more information.
By using the affiliate links, you are helping support the website. Thank you.